In response to the corona virus canceling schools, we still want the Gospel to go out!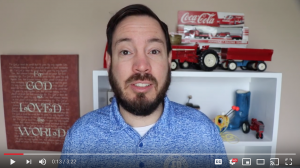 So we are starting Virtual First Priority Clubs!!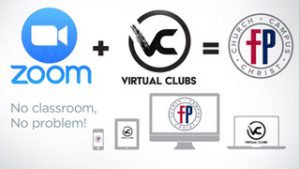 Virtual Club: Concepts
The idea is to have every F.P. Club that met in a school to continue online in a Zoom Meeting.
To start new First Priority clubs in communities to help students reach students online.
This is a student led club!! Students will use their normal relationships and social media to raise awareness of the meeting and invite people to join.
Virtual Club: Tech
Have all club leadership set up a free Zoom account.
Each Free Zoom account gives you 40 minutes and up to 100 people to join.
Here is the website to get started: https://zoom.us/pricing
Zoom training is included in the Start a Virtual Club training below
Virtual Club: Meeting
Hold the meeting on the same day as your club met at school. If you met before school, change it to 11AM so everyone is out of bed but before lunch.
Follow the HOPE cycle like you were in school. www.firstpriority.club/hope
Use updated virtual club resources. https://firstpriority.club/virtualclubresources
Expect the first 5 minutes to be social and waiting on everyone to arrive at your new location.
Remember your time limit is 40 minutes! Plan accordingly. Start the Zoom meeting 2 minutes before scheduled with 30 minutes of content.
You can use the Polling feature inside Zoom as response cards. Directors: We can set up a form in smart sheet for you to post in the meeting chat to gather response cards.
Use the chat feature to have everyone check in if you have a large crowd.
Be patient with yourself and others – this is a new model and will take a moment for everyone to get into their flow.
Virtual Club: TO BE AWARE OF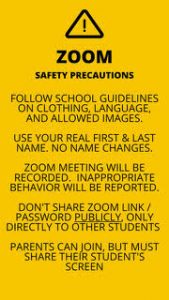 Disable "Join Before Host" so people can't cause trouble before you arrive.
Enabling "Co-Host" so you can assign others to help moderate.
Disable "File Transfer" so there's no digital virus sharing.
Disable "Allow Removed Participants to Rejoin" so booted attendees can't slip back in.
Disable "Screen sharing for everyone but the host"