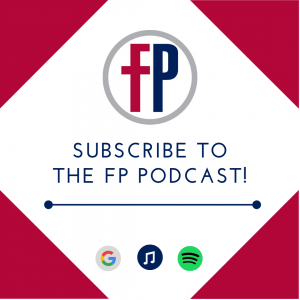 Do you know First Priority has a Podcast? We launched the FP Podcast in May and are excited to be able to share a lot of great information and hear from special guests who are living the ministry life.
There are 5 podcasts uploaded for you to listen to. Episode 1 is a welcome and introduction to the FP Podcast with our hosts Steve Cherrico and Brad Schelling. You can listen to these podcasts on our website here. We also encourage you to subscribe to our podcast so you are updated each week with new episodes.
You can subscribe through Apple Podcasts, Google Play and Spotify. New episodes are uploaded every week. Start listening today and tune in to who will be on our podcast next week!