Happy August first!! What?!? Summer camps are starting to wind down, mission trips are in the bag, and some of your students are fired up about making a difference on their school campus.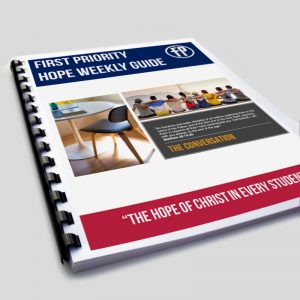 If you don't already have a First Priority club in your community, we put together a booklet to help local churches reach the schools near them. This is our 2019-2020 version and is based on 25+ years of campus ministry. It is meant to be used by churches or a network of churches.
Sign up for our free FP Webinar and we will get you the guide as you prepare for the school year. Can you imagine when your students start reaching their friends for Christ at school? We can too!
You can sign up here